OUR COLLABORATION WITH AN INTERNATIONAL LEADER IN THE PRODUCTION OF BALL BEARINGS
An international ball bearing manufacturer needed to upgrade their packaging quality and chose Bonotto to manufacture the appropriate machinery. They needed to first pack the naked bearings into a 100% hermetic bag and then insert the bag into a chipboard box sealed with hot melt glue.
Bonotto delivered a Flow pack machine connected with an automatic cartoner. The box is then printed using a system with adjustable printing heads with ink-jet technology that is capable to print bar codes as well as product information on three sides of the box. In order to make sure that the flow packed bearing could fit in the box snuggly, Bonotto adopted an air extraction system that created a vacuum inside the bag before its is sealed closed. The results were very successful and the customer improved its packaging quality. The machine used was a Flow Wrapper BP-008 and a Automatic Cartoner BP-405.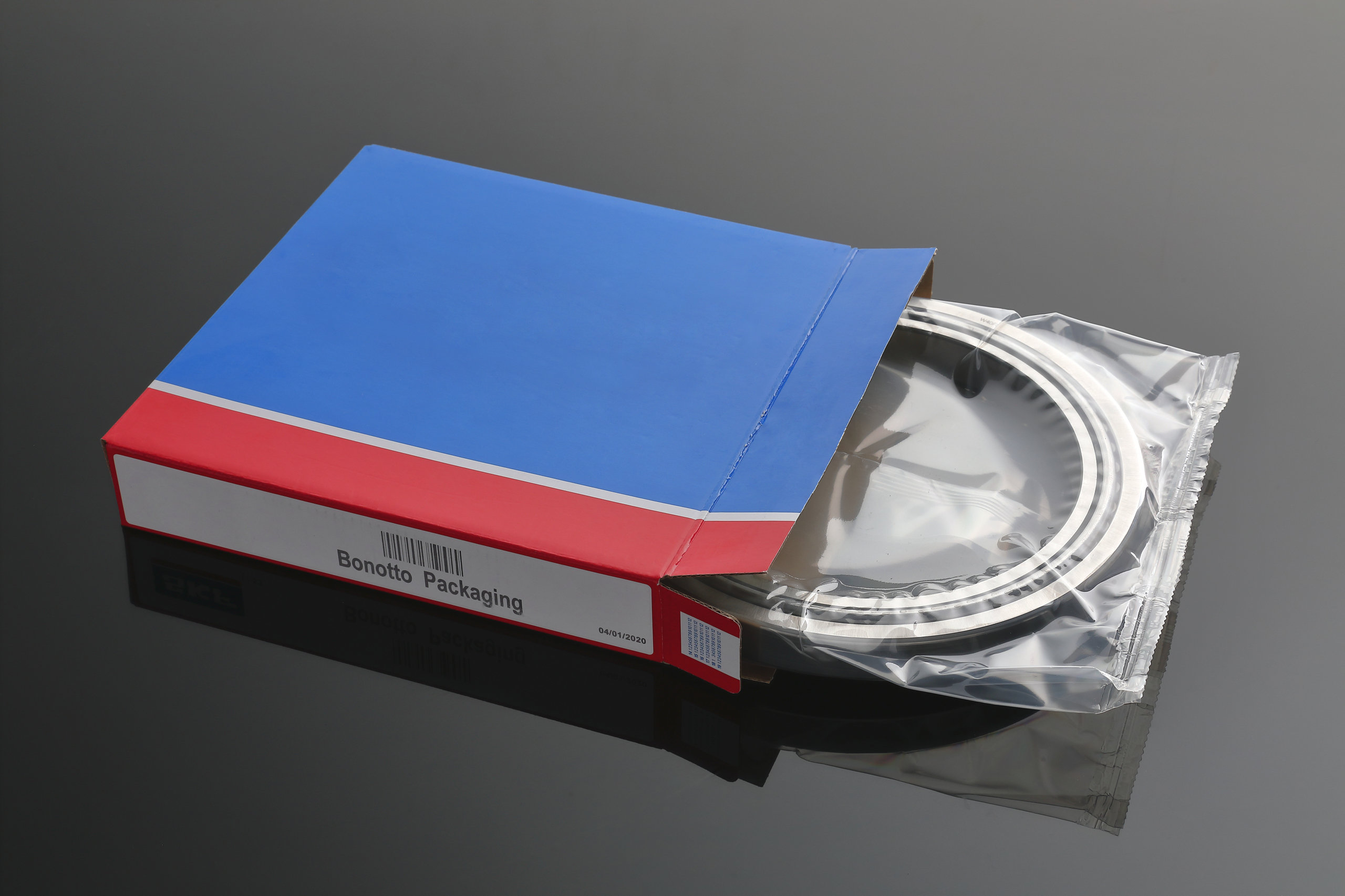 Request information
Bonotto Packaging is always available for any request of information
CONTACTS
We are here
Bonotto Packaging is the reference point for companies looking for an experienced partner who is an expert in the development of automated packaging solutions.
Bonotto Packaging Srl
Via Lago d'Iseo, 11
36015 Schio (VI)
ITALY